Olexco S.A. is an independent and international corporate services provider specialized in legal and tax advisory.
Well established in various jurisdictions, Olexco SA delivers tailor-made solutions together with a wide range of services in order to satisfy our most demanding clients expectations.
Our range of services is designed to be as wide as possible so that we can offer our clients vertical and integrated solutions, guaranteeing customized approach and maximum confidentiality.
INDEPENDENCE
We are proud to be an independent institution. For us, it is a "sine qua non" condition to defend and manage our client's interests objectively and impartially.
CONFIDENTIALITY
We make no exception to our rule of confidentiality – this is a permanent prerequisite in our group.
TAILOR-MADE SOLUTIONS
There are no already made solutions. Our number one rule is to provide customized solutions to suit each of our client's needs.
EXPERTISE
We have a wide-ranging professional knowledge and offer our expertise regardless of the geographical area involved.
SERVICES
ACCOUNTING
ACCOUNTING Olexco SA helps organizations with day-to-day bookkeeping, financial statement preparation and tax returns. We have the expertise to make this essential business service cost-effective and personalized for your operations. Tailored and quality bookkeeping and accounting is combined with our extensive tax knowledge to give our clients even more value. It's one less thing to worry about so you can focus on what matters most to your business.
×
OUTSOURCING OF YOUR ACCOUNTING DEPARTMENT
OUTSOURCING OF YOUR ACCOUNTING DEPARTMENT Whether you are an established firm without the in-house accounting expertise, or a company operating primarily from another location, we can ensure your day-to-day financial reporting tasks are done without staffing a full-time, permanent accounting department. We can either supplement your team or you can outsource the work to us. Grow your company knowing that all aspects of your accounting are in good hands. We ensure you stay on top of your transactions, payroll, tax payments, etc. to allow you to focus on your core business. A key benefit to outsourcing your accounting department is Olexco SA's extensive tax knowledge combined with our accounting services. This can help you be proactive about future decisions that may have an impact on your corporate taxes.
×
BOOKKEEPING
BOOKKEEPING We take the pressure off when your books are with us. We can help you record your transactions into your accounting system and keep on top of the day-to-day activity in your accounts.

We can also prepare meaningful analytics to provide you with insights into your business in addition to the traditional financial statements.
×
COMPILATION ENGAGEMENTS
COMPILATION ENGAGEMENTS For small businesses or other companies who do not require an audit or a review, a compilation is a cost-effective and efficient alternative.

If you don't have the expertise in-house, Olexco SA can ensure your financial statements are put together in a professional manner before you file your taxes.
×
TRUSTEES & PROTECTORS
TRUSTEES & PROTECTORS Our group disposes of dedicated corporate trustees. We act as Trustees mainly in the areas below:

/ Commercial
/ Family
/ Succession
/ Charity
×
TAX PLANNING & TAX RETURN PREPARATION
TAX PLANNING & TAX RETURN PREPARATION Olexco SA helps you meet important deadlines for tax return preparation and be proactive when tax planning for future growth and company milestones.

Working closely with our Tax professionals, the Accounting Services Group will help you with:

/ Family succession and estate planning
/ Co-founder and C-suite succession planning
/ Personal and corporate tax compliance
/ The use of family trusts to minimize incomes
/ Preparation for sale of a business
/ Optimization of corporate and personal income taxes
/ Tax planning for other company growth milestones, such as IPO, global expansion
Tax return preparation is not routine when you can benefit from new insights from Olexco SA's tax planning combined with preparation.
×
ADVISORY SERVICES
ADVISORY SERVICES We guide corporate and individual clients to find the most appropriate legal and tax structure within an international environment.

Main areas of expertise are:

/ Ownership of equity and assets
/ Asset protection schemes
/ Succession planning
/ Trading activities
/ Finance structuring
/ Royalty licensing

×
CORPORATE SERVICES
CORPORATE SERVICES We provide a full range of corporate services including and not limited to:

/ Corporate formation
/ Nominee services
/ Domiciliation
/ Corporate and individual directorship
/ Company secretarial services
/ Accounting and book-keeping
/ Tax compliance

×
ESCROW ARRANGEMENTS
ESCROW ARRANGEMENTS As escrow agents we secure our client's business transactions in a fast, confidential and accurate manner.

We have provided escrow arrangements to support our clients in the following transactions:

/ Merger & acquisition deals
/ Global trade
/ Capital raising
/ Joint ventures
/ Special projects
/ Litigations

×
FAMILY OFFICE
FAMILY OFFICE We offer an integrated management of the family's wealth in all its aspects.

Examples include:

/ Structuring of the estate
/ Services in the real estate field
/ Yachts and airplanes registration and management
/ Immigration solutions
/ Succession planning
/ Solutions to the day to day management of the family life.

×
PRIVATE EQUITY
PRIVATE EQUITY Nowadays, numerous investors are looking for alternative investment proposals which are both adapted to their needs and profitable. By using its extensive network, Olexco SA has a premium access to several Private Equity projects particularly attractive.

In order to give the most appropriate advice, Olexco SA put at your disposal a large range of performing and tailor-made services such as:

/ Strategic options and project management
/ Risk analysis & project opportunities
/ Drafting of the Business Plan
/ Valuation schemes
/ Financing
/ Merger & Acquisitions
/ Project Due Diligence
/ Selecting Private Equity Funds
/ Fund raising from both private & institutional clients
/ Legal & tax structuring for investors i.e. pledge, shareholder's agreement, etc..
×
REAL ESTATE
REAL ESTATE Olexco SA provides unique and exclusive audit services for real estate properties, owned either directly or through a dedicated structure.

The overall proposed analysis includes, depending on the type of each file, the following:

/ Audit of the property/ies
/ Audit of the building and environmental features
/ Audit of the ownership structure
/ Valuation

×
TEAM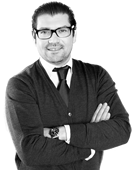 Olivier Adam
Founder
Olivier Adam founded OLEXCO in 2005. Prior to that Olivier spent 9 years with the FORTIS group (Mees Pierson Intertrust division) in the Isle of Man and Geneva gaining a considerable experience in the international banking and tax field. Olivier holds an MBA in International Marketing & Management and a Master's degree in International Trade from the ESG Group (Paris) and Holborn College (Law) in London. He's also graduated from the Trust & Estate Practitioner's diploma (STEP).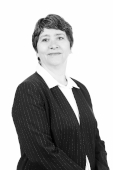 Catia Roux
Accounting Secretary
Catia joined Olexco SA in May 2016 as Accounting Secretary. After ten years in advertising, she focused her career on the secretarial and business accounting side. She validated her knowledge and experience by obtaining the Federal Accounting Certificate in 2015.
GENEVA
Olexco SA
6 Place de L'Université
1205 Geneva
Switzerland
T. +41 22 592 50 50
F. +41 22 592 50 51
customercare@olexco.ch
LONDON
Olexco Limited
Trident Business Center
89 Bickersteth Road – Unit M228
Tooting London
SW17 9SH United Kingdom
T. +44 208 355 34 56
F. +44 208 355 34 55
customercare@olexco.co.uk
DUBAI
Olexco Consulting DMCC
Unit No: 1410
Armada 2
Plot No: JLT-PH2-P2A
Jumeirah Lakes Towers
Dubai, UAE
T. +971 4 557 96 09
F. +971 4 557 96 19
customercare@olexco.ae
PARTNERS

MEMBER OF


PRIVILEGED CORRESPONDENTS IN
Hong-Kong
Singapore
Sao Paolo
Monte Video
Cyprus
Malta
Mauritius